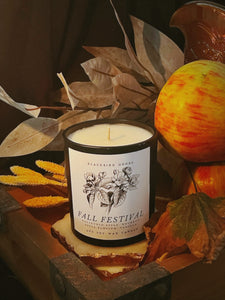 FALL FESTIVAL | 9oz soy candle
macintosh apple. bourbon. apple blossom. vanilla. 
A crisp autumn day at the festival, a cider donut in hand while wandering around the corn maze.

Top notes of macintosh apple and vanilla are mellowed out by bourbon and apple blossoms. a very fresh apple scent!