candlelight for the modern romantic.
the crackle from your favorite record. another quiet day. shuffling the deck. flowers that grow between the cracks of cement and wrap around iron gates. the score from the end credits. full moons. modern romantics. new rituals. BLACKBIRD is for those that appreciate small batch goods, unique fragrances, and supporting local small makers.
your favorites...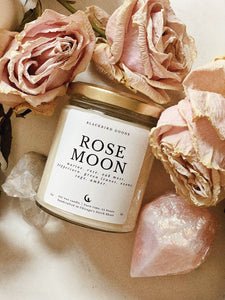 Rose Moon
Taking a drive down Sheridan Road in the summertime: fresh cut grass, lush roses baking in the sun and the lakeside breeze combing through your hair.
Shop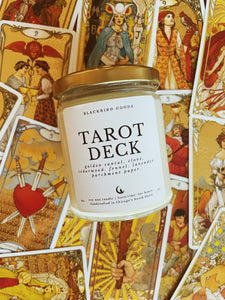 Tarot Deck
A pull of luck and destiny. Cleanse the table, shuffle the deck, pull a card. Transcribe on parchment paper, light clove incense. Take what resonates and leave what doesn't.
shop
magic by candlelight
grab a pair of taper candles for an evening by candlelight, candle magick, or for simply adorning your hearth.
Shop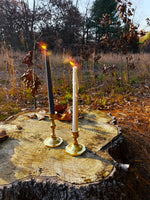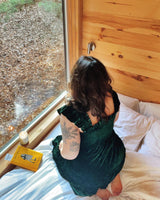 minimal design to fit any aesthetic...
Love Notes
The best candles! The scents are wonderful, and the candle lasts forever! I've been enjoying this every evening, and the beautiful packaging and details are fabulous!
Best candles I've ever bought, and I love candles more than some people.
Wow! These candles are fantastic. Not only do they smell beautiful they look great in any setting. I bought several as gifts and everyone loves them as much as I do! They come beautifully packaged and shipped very quickly.
If you're unsure about candle scents the 4 pk of tealights is a great way to see if you love them before purchasing🙌🍊 I will be purchasing a blood orange candle in the near future! these are absolutely amazing! Also tealights are nice for small ritual work vs burning an entire candle
Beautifully packed and arrived so quickly. The candle smells wonderful both lit and unlit. 
sale sale sale
a new season is upon us and we're ready to write new stories. check out our collection of sale goods before they're gone forever.
shop