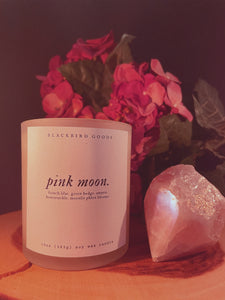 for two weeks, bushels of lilac trees bloom across the Midwest, perfuming dewy sweet mornings.

top notes of lilac, amyris and honeysuckle are grounded by green hedge, fully blossomed trees and glossy leaves.
this is a 10oz soy wax candle in a frosted glass jar. burn time is 10+ hours.