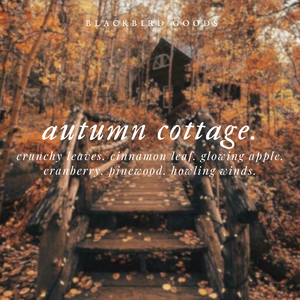 the waning autumn sunlight casts a glow on every apple on the tree just outside of your cottage.
with the first cold snap you get out your knit blankets, make a simmer pot of picked apples, cinnamon and autumn spice on the stove, beckoning autumn to pour through your windows.
——
this is a 10oz charcoal glass jar with a cork lid. approx. burn time is 55 hours.